This school (and courses) will be giving you the advice you need to get out there and be successful in public relations. It will also set you up to be a person who those in your industry recommend and revere.
While PR isn't the easiest career, it's really rewarding (and fun) when done well.
Since I believe in straight talk, I will not sugar coat anything and tell you straight up what you need to be doing to get ahead.
Alexandra Talty, Writer for Forbes, Roads & Kingdoms, Playboy Magazine, Outside Magazine and The National, among others:
"A longtime trailblazer in PR, Jess knows the ins + outs of the industry, from creating her own company to starting out at an agency."
Lauren Michôd, Vice President, Communications at TravMedia:
"Jessica Parker is the consummate PR Professional and PR industry thought leader. Jessica's strategic mind, media contacts and client relationships are second to none."
James Boyd, VP of Communications for Singapore Airlines, a former client and long-time friend and mentor: 
Jessica Parker is one of the most creative, effective communications professionals I've had the privilege to work with. She was among the first to recognize and leverage the potential of the travel influencer movement, which has since grown into a mainstay for communications planning. Jessica brings thoughtful, practical approaches to complex communications issues and keeps a focus on real-world outcomes that support strategic objectives. 
Check out her interview in Forbes by Katherine Parker-Magyar (story to the right) https://bit.ly/2LQzRSs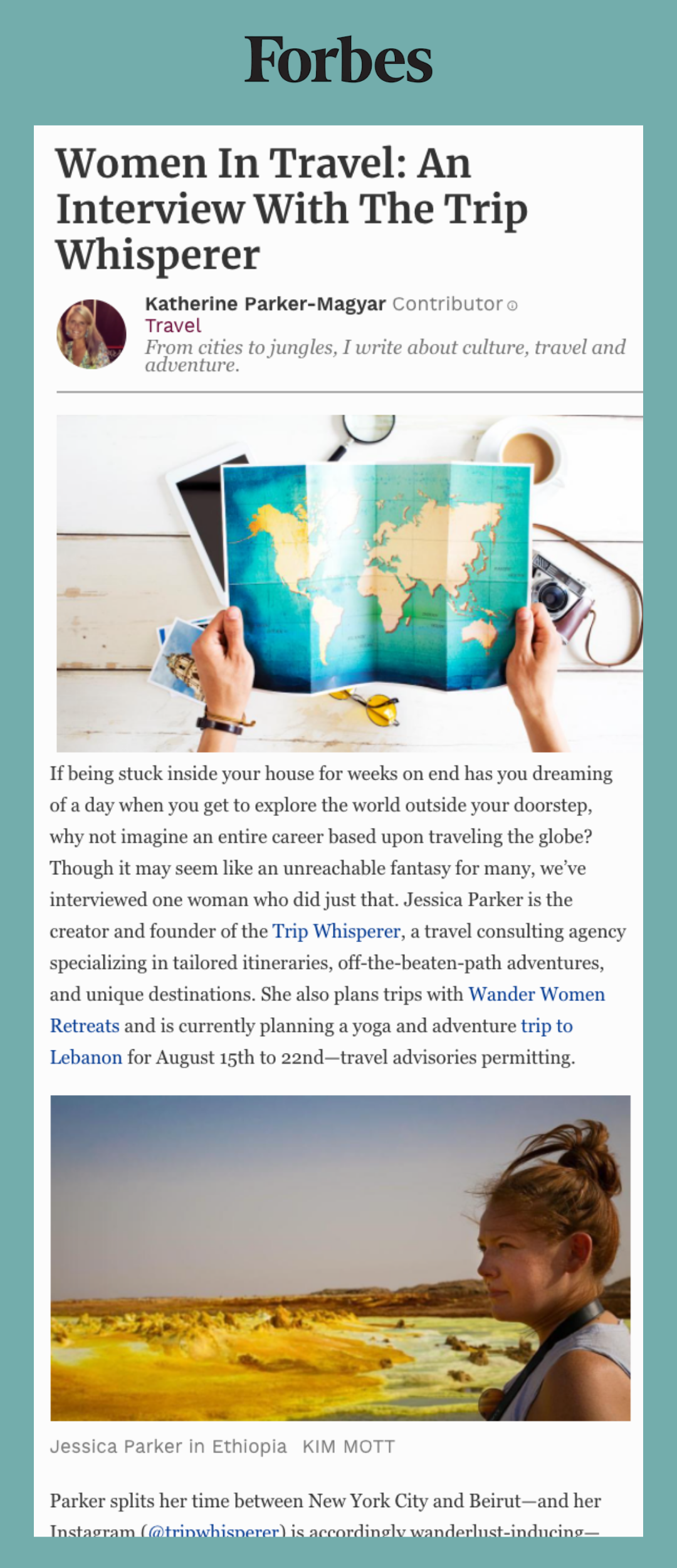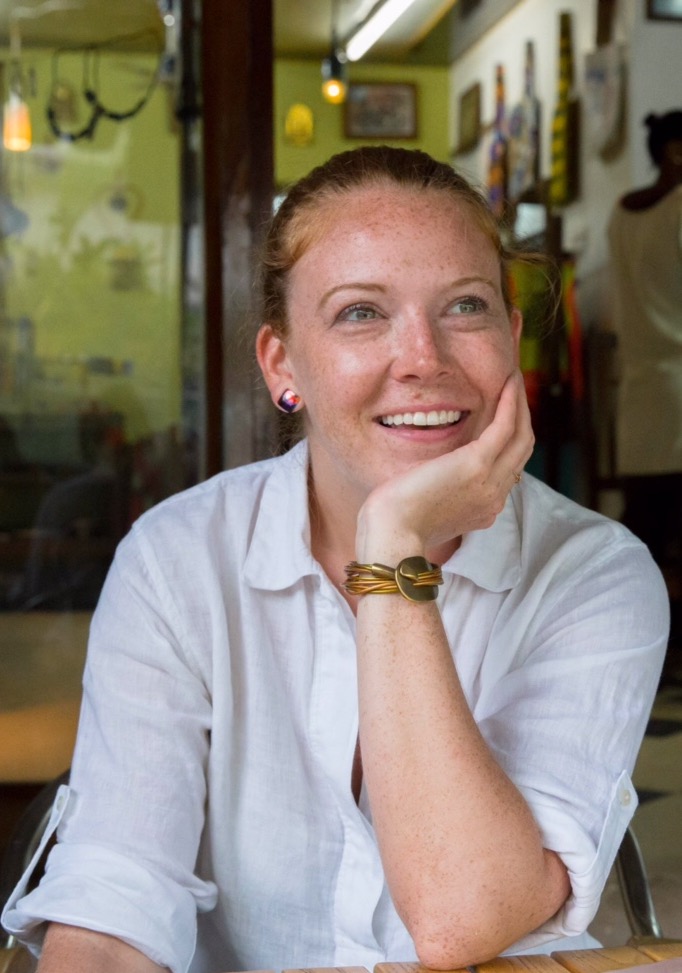 Hi, I'm Jessica Parker
not Sarah Jessica Parker but you can refer to me as JP or SJP if you must 😉
Jessica Parker is a public relations and marketing expert, specializing in travel and hospitality. Over the course of her 10 years in New York City and 12 years in PR, she has worked for top brands such as Singapore Airlines, Expedia, The Bahamas Ministry of Tourism, IHG, and Hilton Luxury Brands. She also contributed to the successful launch of Universal's The Wizarding World of Harry Potter. While she has broad experience in big brand names, she is also extremely scrappy and knows how to achieve maximum value for her clients on limited budgets.  
From press launches to influencer media trips, Jessica has secured great coverage for her clients. She has built an amazing media and industry network, heading up the largest travel community group in NYC called Travel Massive NYC for five years. Travel Massive provides unique branding events (often sold out!) by and for the travel industry. She has spoken on several panels and continues to network and promote clients that she believes in.
Interested in an hour consultation? Head on over to Pick My Brain.  
Find me at TravelMassive.com now as the Beirut Chapter Leader and TravelCon's Director of Sponsors and Partnerships.
Kelsy Chauvin, prolific freelance writer for Conde Nast Traveler, Fodor's, Budget Travel, Edge Media Network, and others - with a focus on travel, culture, culinary, women's & LGBT interests:
"After many travels and professional collaborations with Jessica Parker, I know I can rely on her expertise, depth of knowledge, and array of talents both in public relations and editorial services. She is a seasoned pro, with a great sense of humor and wisdom to share."
Erika Richter, Senior Director of Communications for American Society of Travel Advisors (ASTA), client and close industry friend: 
"Jessica Parker is an exemplary media relations professional. I've enjoyed working with her for the past four years, and retaining her talent was one of the best investments we ever made in our communications department. Jessica knows the media, but even more, she knows what works and what doesn't. Her candor cuts through the nonsense that so often clutters the world of public relations. Most importantly, Jessica knows how to innovate. In order to be successful we must think outside the proverbial "box" and find new, creative, solutions and strategies for messaging – which Jessica has mastered. I highly recommend you take the time to learn from Jessica. She has this innate ability to make you feel empowered and motivated, and I'm privileged to have her expertise on our communications team."
Travel Massive Blog Interview, On the Road with Jessica Parker (story to the right):
https://travelmassive.com/blog/2019/05/on-the-road-with-jessica-parker/